Summary: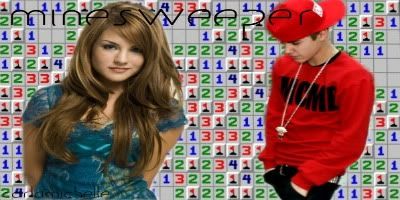 Once, he had an idea.
It was a brilliant idea. One of the best I had ever heard, but it was very complicated.
Once, I had to create something.
Something that seemed so simple, yet was so mind-numbingly confusing it nearly sounded impossible.
Once, our lives depended on a computer game.
A game that consisted of a grid, a bunch of random numbers and bombs...
Prequel to 'Strategized'
Rated:
Teens
Categories:
Characters:
Justin Bieber
,
Original Character (female)
,
Original Character (male)
Genre:
Drama
,
Friendship
,
General
,
Hurt/Comfort
,
Mystery
,
Suspense
Length:
Multi-Chapter
Tags:
death
,
friend
,
hurt/comfort
,
love/hate
Warnings:
Death
Challenges:
Series:
The Minesweeper Series
Chapters:
11
Completed:
Yes
Word count:
12048
Read:
32043
Published:
10/18/11
Updated:
11/27/11