Summary: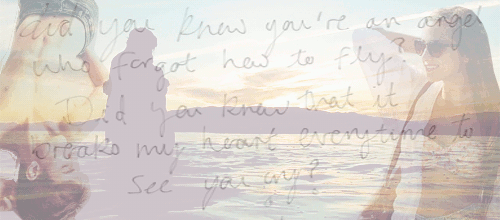 Let me tell you a story, about a girl and a boy.
"Anna," he said, dragging his fingers through my hair."Don't you know what it means when a boy pulls your hair at your birthday party?"
No. Just then, I didn't know what anything meant.
His smirk grew wider as he chuckled and shook his head. I still couldn't get my head around the fact that my best-friend-that's-a-boy was looking at me so differently.
Justin and Anna had always been best friends; along with Justin's sister Frankie. They were unseperable. Who knew that Anna and Justin however, both had always had feelings for each other? What happens when their secret is revealed the day before the tragedy? Will they fall together or will they fall apart?
"Do you remember; before that day, I told you I was writing you a song," Justin asked me as I nodded upon the memory. "Well I think I've finally finished it."
It all ends where it all begins. Beneath The Summer Skies.
Categories:
Characters:
Chaz Somers
,
Jeremy Bieber
,
Justin Bieber
,
Original Character (female)
,
Original Character (male)
,
Pattie Mallette
,
Ryan Butler
Genre:
Drama
,
Family
,
Fluff
,
Friendship
,
General
,
Humor
,
Hurt/Comfort
,
Romance
Length:
Epic Length (100,000+ words)
,
Novel Length (50,000+ words)
Tags:
angel
,
breakup
,
bromance
,
brother
,
canada
,
cheating
,
cute
,
fluff
,
forgiveness
,
friend
,
funny
,
hurt/comfort
,
jealousy
,
lost love
,
love/hate
,
neighbors
,
not famous
,
school
,
sister
,
songfic
Warnings:
Death
,
Language
Series:
None
Chapters:
14
Table of Contents
Completed:
No
Word count:
14534
Read Count:
6060